Home > Director's Message
Director's Message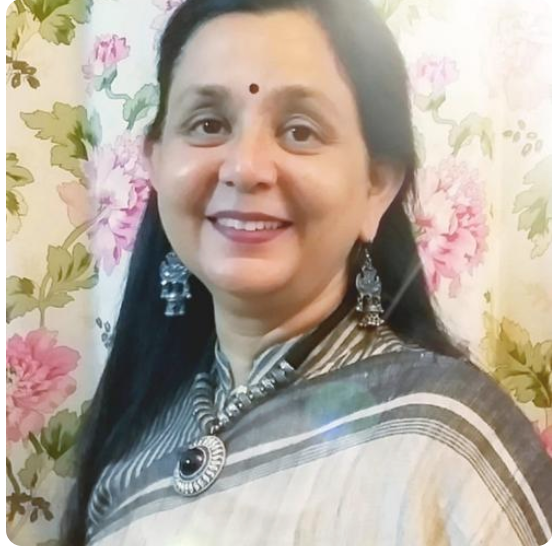 "New ideas come from young minds at campuses": Prime minister, Narendra Modi
Learning and innovation go hand in hand. However the learning imparted a few years ago is not adequate for the Z generation. Change is inevitable and a constant factor in growth of everything. Without change neither innovation nor creativity can take place. Cluster Innovation Centre (CIC), University of Delhi was established in 2011 to inculcate a culture of innovation in educational pedagogy. The Centre initiated multidisciplinary courses, followed inclusiveness, imparted necessary skills and enhanced the knowledge base of students by following a hands-on activity approach. Since the centre initiated these changes a decade ago, it is now easy for the centre to adapt to the vision of the National Education Policy (NEP). The innovative programmes at CIC enhance creative potential of students, have innovative curriculum, are more project oriented and tailored to the need of society and industry. It was envisaged that such programmes would enable students to relate themselves to the real world problems in all spheres and look for innovative solution for the problems.
The Centre had thus been designed to seek and drive innovations from industrial clusters, village clusters, slum clusters and educational clusters. CIC fosters a strong culture of research and knowledge generation. The students are actively engaged in projects that have helped them immensely for either their pursuit of higher education or employability. The project based mutidisciplinary courses help them to build necessary skills and knowledge base to solve real world problem and adopt the out-of-the-box thinking approach. The courses at Cluster Innovation Centre (CIC) are aimed at
Connecting research with application for the benefit of society.
Supporting application oriented research to solve real world problems.
Focusing on developing affordable innovations that can benefit a large number of people and at the same time commercially viable and sustainable.
Encourage a culture of entrepreneurship for the University of Delhi
In a decade of its existence, the alumni of CIC has made us proud and given us a sense of belief that we are moving in the right direction of imparting education to our students with our flexible, holistic and multidisciplinary curriculum and engaging pedagogy. We believe that sky is the limit for our students and in the coming years the teaching pedagogy adopted by CIC will be a model that can be adopted by the whole country.
"नए विचार विश्वद्यालय के परिसर में युवा दिमाग से आते हैं": प्रधानमंत्री नरेंद्र मोदी
सीखना और नवाचार साथ-साथ चलते हैं। हालाँकि कुछ साल पहले दी गई शिक्षा Z पीढ़ी के लिए पर्याप्त नहीं है। परिवर्तन अपरिहार्य है और हर चीज के विकास में एक निरंतर कारक है। परिवर्तन के बिना न तो नवाचार हो सकता है और न ही रचनात्मकता। क्लस्टर इनोवेशन सेंटर (सीआईसी), दिल्ली विश्वविद्यालय की स्थापना 2011 में शैक्षिक शिक्षाशास्त्र में नवाचार की संस्कृति को विकसित करने के लिए की गई थी। केंद्र ने बहु-विषयक पाठ्यक्रम शुरू किए, समावेशन का पालन किया, आवश्यक कौशल प्रदान किया और व्यावहारिक गतिविधि दृष्टिकोण का पालन करके छात्रों के ज्ञान के आधार को बढ़ाया। चूंकि केंद्र ने इन परिवर्तनों को एक दशक पहले शुरू किया था, इसलिए अब केंद्र के लिए राष्ट्रीय शिक्षा नीति (एनईपी) के दृष्टिकोण को अपनाना आसान हो गया है। सीआईसी का उद्देश्य नवाचार कार्यक्रम शुरू करना था जो छात्रों की रचनात्मक क्षमता को बढ़ा सके, अभिनव पाठ्यक्रम हो, अधिक परियोजना उन्मुख हो और समाज और उद्योग की आवश्यकता के अनुरूप हो।यह परिकल्पना की गई थी कि इस तरह के कार्यक्रम छात्रों को सभी क्षेत्रों में वास्तविक दुनिया की समस्याओं से खुद को जोड़ने और समस्याओं के अभिनव समाधान की तलाश करने में सक्षम बनाएंगे।
औद्योगिक समूहों, ग्राम समूहों, स्लम समूहों और शैक्षिक समूहों से नवाचारों को साधना करने के लिए केन्द्र का गठन किया गया था। क्लस्टर इनोवेशन सेंटर (सीआईसी) अनुसंधान और ज्ञान सृजन की एक मजबूत संस्कृति को बढ़ावा देता है। छात्र सक्रिय रूप से उन परियोजनाओं में लगे हुए हैं जिन्होंने उन्हें या तो उच्च शिक्षा या रोजगार प्राप्त करने के लिए बहुत मदद की है। परियोजना आधारित बहुविषयक पाठ्यक्रम उन्हें वास्तविक दुनिया की समस्या को हल करने के लिए आवश्यक कौशल और ज्ञान का आधार बनाने में मदद करते हैं और लीक से हट कर सोचने की क्षमता अपनाने में सहायता करते हैं। सीआईसी के पाठ्यक्रमों का उद्देश्य है:
समाज के लाभ के लिए अनुसंधान को अनुप्रयोग से जोड़ना।
वास्तविक दुनिया की समस्याओं को हल करने के लिए अनुप्रयोग उन्मुख अनुसंधान का समर्थन करना।
किफायती नवोन्मेष विकसित करने पर ध्यान केंद्रित करना जिससे बड़ी संख्या में लोगों को लाभ हो और साथ ही साथ व्यावसायिक रूप से व्यवहार्य और टिकाऊ हो।
दिल्ली विश्वविद्यालय के लिए उद्यमिता की संस्कृति को प्रोत्साहित करना।
अपने अस्तित्व के एक दशक में, सीआईसी के पूर्व छात्रों ने हमें गौरवान्वित किया है और हमें यह विश्वास दिलाया है कि हम अपने लचीले, समग्र और बहु-विषयक पाठ्यक्रम और आकर्षक शिक्षाशास्त्र के साथ अपने छात्रों को शिक्षा प्रदान करने की सही दिशा में आगे बढ़ रहे हैं। हम मानते हैं कि हमारे छात्र आकाश की नई बुलन्दियों को छूएँगे और आने वाले वर्षों में सीआईसी द्वारा अपनाया गया शिक्षण अध्यापन एक ऐसा मॉडल होगा जिसे पूरे देश द्वारा अपनाया जा सकता है।
Prof. Shobha Bagai